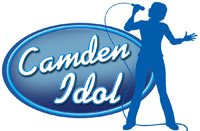 If you're planning to become the next American Idol, how about starting out right here at home? Now you can register for a fun talent competition called Camden Idol. Registrations are accepted before June 20th. You have to be over 8 years old to apply. Check the registration forms for more details.
Download your registration form by clicking here!

Lots of great prizes – you have to look at the registration form to find out what you can win! The actual event takes place on June 27 – June 28.
If you have questions about the event, event rules or registration, please contact Doug Vaught at 912-552-5559.