Kids are back in school and fall season is just about to start. The weather is still hot and humid, so in many way in Camden County it feels as if fall is still far away.
We hope you too had a long and relaxing Labor Day weekend and that you had an opportunity to visit the Kingsland Catfish festival. But now, it's time to look ahead.
Here is what's happening in our area for the remaining part of September.
Starry Nights with Michael Hulett
Howard Gilman Waterfront Park
Saturday, September 10, 2011
7:00 pm-9:00 pm
This is the final performance of the 2011 Starry Nights free concert series for the year. Enjoy the heartfelt soulful vocals and sax tunes of musician Michael Hulett who will be performing on stage. Michael Hulett offers a mix of classic and modern jazz, R&B, soul and rock/pop tunes. Bring a chair or a blanket, some snacks, and your friends to enjoy a relaxing evening on the river.
Man of La Mancha at the Theatre by the Trax
The Man of La Mancha is performed by St. Marys Little Theatre at the Theatre by the Trax (the old railroad building).
Friday, September 9 at 7 pm
Saturday, September 10 at 7 pm
Friday, September 16 at 7 pm
Saturday, September 17 at 7 pm – SOLD OUT
Sunday, September 18 at 2 pm – just a few tickets left
Theatre by the Trax, 1000 Osborne Road, St. Marys
Tickets are $12 each and can be purchased at St. Marys Welcome Center, 111 Osborne Street.
Read our previous post about the performance here.
Annual Ralph J. Bunche Classic
Edward Waters College vs. Virginia University of Lynchburg. Benefits firefighting organizations and the USO.
Read more about this football game here.
Pooch Plunge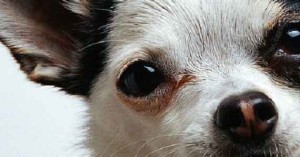 Give your dog a special treat and a way to escape the heat and cool off. Come to St. Marys Aquatic Center for the Pooch Plunge — a day of fun for both dogs and owners. On Sunday, September 11 from 3:00-5:30 PM your dogs can come and play at the St. Marys Aquatic Center. Dogs who want to participate and play can't be aggressive — we are sure the rule applies to owners as well. They also need to be kept on a leash, the dogs that is. Dogs are free – but owners pay $3.20, or vice versa. Why the odd admission fee? That mystery remains. Call 912-673-8118 for more information.
Wildcat Football – September 16
Wildcat Football vs. Windsor Forest at Chris Gilman Stadium, 7:30pm (Recreation Night)
St Marys Community Market
Sept 11, 18, 25
This market takes place at the waterfront in downtown St Marys on Saturdays from 9 am – 1 pm.  Find local produce, home made bread, arts and crafts items, flowers and much more.