Due to an early sellout of The Drifters Star Spectacular Show in St. Marys, a second performance has been added. Tickets are now available for a 6:00 pm performance on February 4 and can be purchased at the St. Marys Welcome Center, 111 Osborne Street in St. Marys.
The legendary music that inspired Rolling Stone Magazine to name The Drifters #81 on their list of the "100 Greatest Artists of All Times" is coming to St. Marys February 4, 2012.
Bill Pinkney's Original Drifters will be bringing back some of baby boomers' greatest memories with hits like "Under the Boardwalk", "This Magic Moment", "Up on the Roof", "On Broadway", and "Save the Last Dance for Me" at the Theatre by the Trax.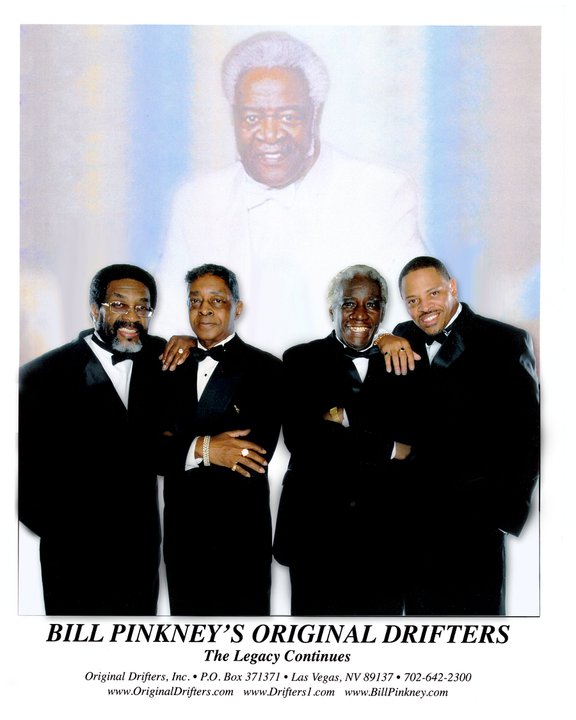 The Drifters originally formed in 1953 and achieved 13 chart hits during their career, writing and performing doo-wop and blues all over the world.
Star Spectaculars
Doug and Jeanne Vaught, proprietors of Theatre by the Trax, are planning a series of "Star Spectaculars" that will feature some of the music industry's most beloved performers. They felt that launching the series with The Drifters would set the perfect tone for future concerts.
"The Drifters are legendary," said Doug Vaught. "Their music is a blend of nostalgic magic and on-stage excitement that few new artists can lay claim to."
Vaught was referring to the showmanship for which groups like The Drifters are famous.
Dr. Roy'z Magical Musical Time Machine is the opening act for the February 4th concert, a great choice to get the audience thinking "oldies but goodies," Vaught said.
200 Tickets
Only 200 tickets will be sold for The Drifters concert and Vaught said that tickets were going fast. Tickets can be purchased in Kingsland at Kingsland City Hall, and in St. Marys at On the Green Salon and Day Spa, Once Upon a Bookseller, Cedar Oak Café, and St. Marys Seafood & More. Vaught said if people outside the area could not get into town
to purchase the tickets, they can call 912-552-5559 and arrange to have them mailed.
For more information, about the Bill Pinkney's Original Drifters concert or Theatre by the Trax, call 912-552-5559.