October is always a busy month and now that the weather is a little bit cooler, it's always fun to spend time outdoors. Fall is here and the holiday season is right around the corner, can you believe it? But before we remove the scarecrows and the pumpkins and get the Christmas tree and the snowmen in place, let's take a look at what to do in Camden County this month.
Scarecrow Stroll
Tuesday, Oct 16 – 5 – 7 pm.
The Scarecrow Stroll takes place Tuesday, October 16th, 5-7 PM. The quaint downtown district of St. Marys will be transformed into a beautiful fall display. Storefronts and historic homes emblazoned with pumpkins, scarecrows, hay bales and flowering potted mums will enhance the harvest season scene. Local businesses and organizations will be creating scarecrows to enhance the medians of Osborne Street. Try to guess which Scarecrow goes with each business or group downtown along the Scarecrow Stroll. For more information contact, St. Marys Welcome Center at (912) 882-4000 or www.stmaryswelcome.com.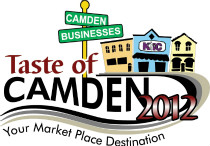 Taste of Camden
Oct 18 from 3 pm – 7 pm
This is always one of the most popular events in Camden, and no wonder. Who doesn't love good food? Where to go and eat, what's good, what's new and who has the best deal is always a topic of discussion.  At the Taste of Camden you get a chance to taste food from some of our beloved restaurants at the Camden County Rec Center on October 18 from 3 pm – 7 pm.
You can read more about Taste of Camden right here.
Zombie Walk
Thursday, Oct. 25 at 8 pm
The Zombies are taking over downtown St. Marys, come and join the fun. The owners of Orca on the Waterfront are hosting a Zombie Walk on Thursday, October 25. All Zombies are encouraged to meet at the St. Marys Welcome Center at 8pm for a Zombie Walk to Oak Grove Cemetery, then back to Shark Bites on the waterfront. Zombie attire strongly requested. The 2012 Zombie Walk is sponsored by For the Love of Pets and is free to participate, but any donations will be appreciated and used to further the cause of saving animals. For more information about the Zombie Walk, email stmaryszombiewalk@gmail.com or call 912-576-6722.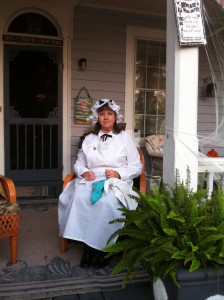 Haunted History Tour
Friday, October 26, 6pm – 9pm
The St Marys Downtown Merchants Association Presents 'The 4th Annual Haunted History Tour' features a combination of history and legends at numerous downtown locations with costumed characters at each stop. For more information, call the St. Marys Welcome Center at 912-882-4000. Read more about the Haunted History Tour here.
Creepy Crooked River
Saturday Oct 27, 2012 – 5 pm.
From 5 – 7 PM walk through the creepy nature center and learn how animals play tricks to survive. Then make your own creepy treats and tricks in our spooky lab with a mad scientist. Then 7:30 – 10 PM go for a haunted hay ride if you dare (parental discretion advised). Food and Beverages available for purchase. $1 ages 3 and up $5 parking. 912-882-5256.
National Memorial Service WWII Subvets
Oct 31 – Nov 4, 2012
n annual Memorial service honoring World War II Submarine Veteran's on eternal patrol is held in conjunction with the weekend-long, festive Subvet reunion. The memorial service is held at the WWII Subvets Pavilion located on Kings Bay Naval Submarine Base. For more information on the service and the reunion, contact the St Marys Submarine Museum at 912-882-2782 or www.stmaryssubmuseum.com.