This time of year it's all about ghosts, monsters and other creatures lurking in the darkness and waiting for the perfect opportunity to scare us to death. St. Marys is the perfect little town to visit for a spooky experience, after all, there are many tales about ghosts and spirits in Camden County with Orange Hall being the center of attention.
This year Halloween falls in the middle of the week, so many of the other Halloween event come early.
First up, the Zombie walk on Thursday October 25, 2012.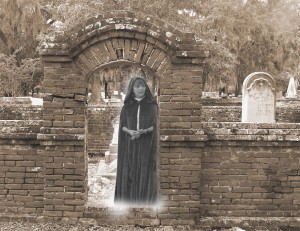 The Walking Dead are coming to Downtown
Watch out for walkers! If you are a fan of this popular TV series filmed in Atlanta, you know everything you need to know about zombies – and you will know how to dress to look like one. This year, the owners of Orca on the Waterfront are hosting a Zombie Walk to help Camden County to really get into the spirit of Halloween. The walk takes place on Thursday, October 25. All Zombies are encouraged to meet at the St. Marys Welcome Center at 8pm for a Zombie Walk to Oak Grove Cemetery, then back to Shark Bites on the waterfront. Zombie attire strongly requested. The 2012 Zombie Walk is sponsored by For the Love of Pets and is free to participate, but any donations will be appreciated and used to further the cause of saving animals. If you are participating, or just watching, feel free to share your best zombie walk photos to our facebook page at facebook.com/camdenhappenings
For more information about the Zombie Walk, email stmaryszombiewalk@gmail.com or call 912-576-6722.
Haunted History Tour
The annual haunted history tour is back by popular demand in St Marys on October 26, 2012. For some reason, we just love the stories about the last man hanged in Camden and some of the other historical figures. Several of them will come alive and visit St. Marys on this day. This sounds like a great event. So, if you are out and about and happen to snap great photos – please share them on our facebook page at facebook.com/camdenhappenings
You can read more about this even on our special events page: