Blame Hollywood, California. That's where it all started. We met in California. Exactly how it all happened is a well-kept secret only known by a select few, The story involves margaritas, living in a rented car for a week and shoveling dirt to kick off a successful video production career. There is enough story for a feature-length film. The condensed version: we met and soon got married.
At the time music videos were the latest rave and Joe often jokes about having worked on many big hair band rock videos. Believe it or not, back in those day Joe sported long hair too.
Then we moved from Hollywood to Sweden — Susanne is Swedish — to start a family. We weren't planning on staying in Europe very long, only until our daughter Emma was born. But plans changed, and we ended up staying.  We discovered a new passion — television production.
We created original television programming for national cable distribution including a game show, a talent show, aerobics show, and a live music and model competition and had a blast and the years flew by.
In 1997 it was time to pack everything we owned, including our two kids, and return to Atlanta, U.S.A.  We started a full-service, digital production studio working with video production and multimedia that grew to include a studio, editing, audio production, 12 employees plus freelancers and more. We worked with some awesome clients, did some great productions and learned so much during this time.
In 2001 we decided to get back to basics and to work creatively, while still having time to smell the roses. We launched Talentino Media, a  media boutique for small and medium-sized businesses, left the stressful big city life and moved to the beautiful coast of Georgia.  Since then, we have never looked back.
Video Producer – Writer – Digital Media Marketing
As a young boy Joe wanted to be an astronaut, but his eye sight prevented it – so instead he became a photographer. He studied still photography at the Southeastern Center for the Photographic Arts and later moved on to video production.
For the past 25 years or so, Joe has worked in all aspects of production from shooting, to editing, to animation and graphics in video production, broadcast television and multimedia.
Joe still loves shooting stills and video, but now you will often see him in front of the camera as the show host or reporter. You will also see Joe visiting festivals and other events on the coast in search of an interesting story.
Joe claims to be an "enormous source of useless knowledge", which only comes in handy when he plays Scrabble or Trivial Pursuit. In his free time he likes to watch movies, work in the garden or learn new Internet strategies.
Joe has a wide variety of interests and hobbies. But he really enjoys spending time with friends and family, playing on the beach, exploring the coast by kayak or bicycle, cook food for friends or family, or just hanging out on Facebook talking to readers.
Phone: 904.345.0755   email: joe@coastalcompanion.com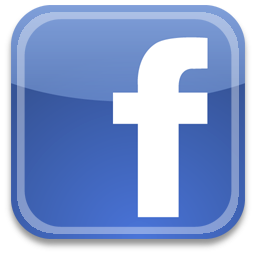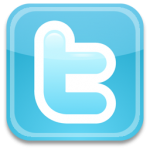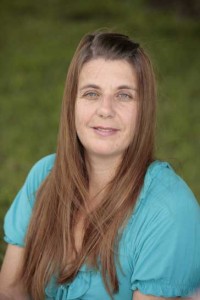 SUSANNE TALENTINO
Producer & Editor
Susanne started out as a writer, journalist  and  editor for print publications in entertainment and travel.   She has worked with video and multimedia production for many years, but her passion is story-telling.
She participated in the  screenwriting for film "Sources"  through the European Film Program when she lived overseas.
"I just enjoy telling stories both in pictures and words", explains Susanne.
Since Joe now works in front of the camera, we will often find her behind the camera and she also edits video.
When Susanne was a young girl, she would write and illustrate her own books using crayons. She won her first contest at age 11 writing a story that would inspire readers to keep nature free from garbage. It was a dark, morale tale about a family of deer who would died one after the other. The prize money contributed to a field trip for the class, Susanne proudly recalls. Susanne's mother always said the girl has a wild imagination and always get stains on her clothes. Mom would never let her wear white. Not much has changed.
When she lived overseas, Susanne was selected for the screenwriting program "Sources" through the European Film Program. She is currently working on a script for a feature-length film in her spare time.
In her free time she enjoys working out, spending time with friends and family, exploring the coast, trying out new cocktail recipes, playing with her cats, chatting on twitter with readers or surfing the internet finding interesting and fun things to do on the coast. But she never wears white.
Phone: 904.345.0755   email: susanne@coastalcompanion.com