The Candle Light Tour of Homes, held on the second Saturday of December in St Marys. This year the tour is scheduled for Saturday, Dec 10, 2011.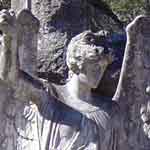 This is a great opportunity to see some of the most beautiful homes in the area.  Visitors can tour the historic homes and churches of the downtown area.  Luminaries will line the sidewalks, carolers will stroll the streets, and refreshments are served at every stop.
Homes dating back to the mid 1800s, Orange Hall, Cumberland Island National Seashore Museum, quaint bed and breakfasts, and historic churches will be featured stops on the Candlelight Tour.
For more information, contact the St Marys Welcome Center at 912-882-4000 or www.stmaryswelcome.com