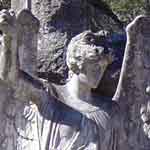 Get into the Christmas spirit by experiencing the Christmas Story through the presentation of The Live Nativity on the grounds of the Orange Hall House Museum.
This event has already become a favorite holiday tradition in Camden County. Bring your friends and family to downtown historic St. Marys for the The Live Nativity. The event is usually presented from 5:30 to 8:30 p.m. Admission is free. The date in December is December 15 for 2011.
For information call 912-882-8111 or 912-882-4000.